the end of Spike Ladies III is scheduled to take place this Sunday (19) and the Gamelanders Purplechampion of Spike Ladies II, will have the chance to defend his title. The team will face MIBR in the decision.
In the first series MIBR faced TBK Esports. The first map, Bind, was hotly contested and needed OT to be defined, but MIBR secured the 15-13. On the second map, Ascent, MIBR finished in 13-11 and closed the 2-0.
Then we had Gamelanders Purple vs Portuguesa. The first map played was Icebox, which ended 13-11 in favor of GL. At Haven, we were hit by the current champions, who closed in 13-0 and stamped the spot in the final.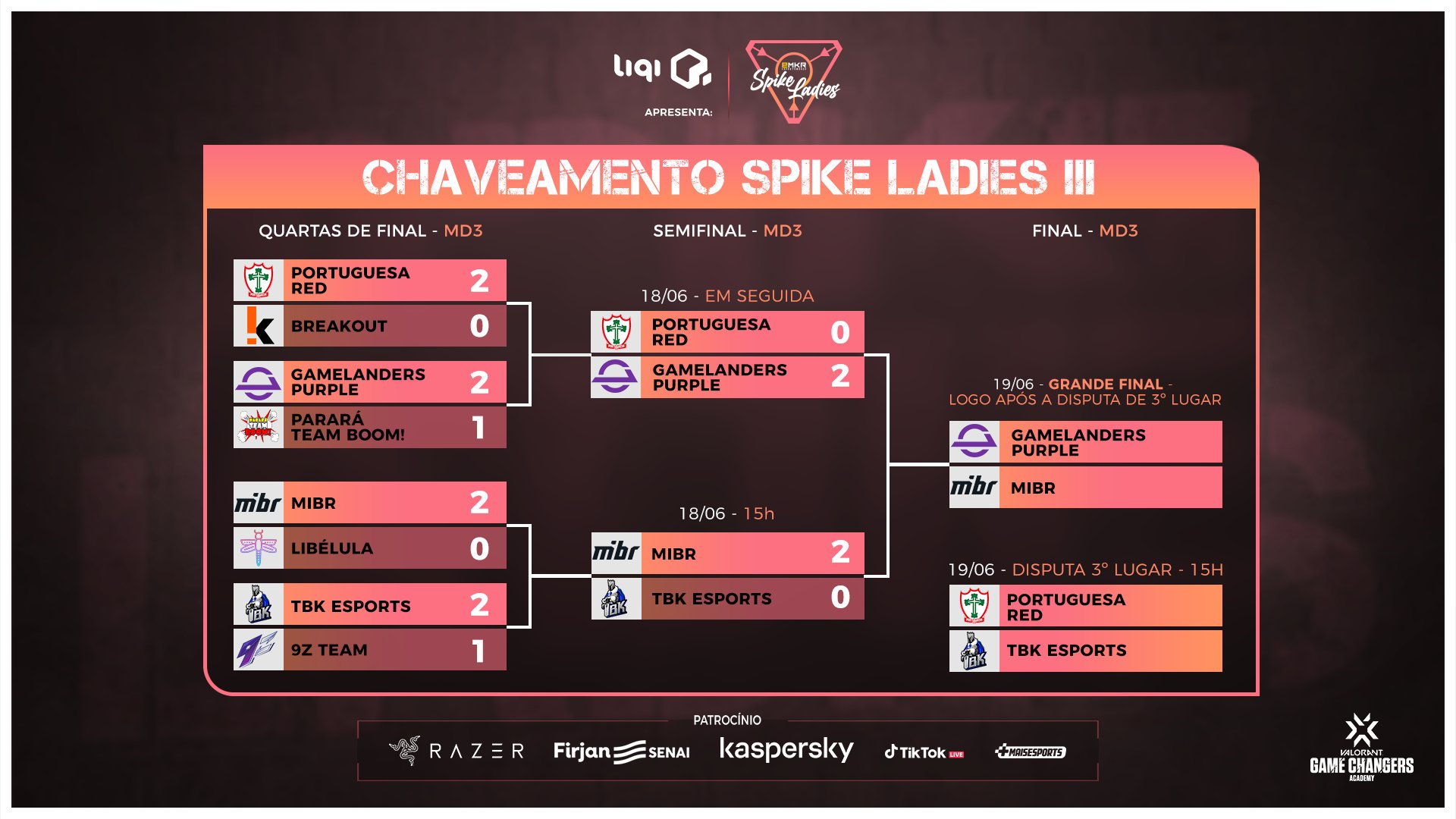 Gamelanders Purple and MIBR will play this Sunday right after the dispute for third place between Portuguesa RED and TBK Esports, which starts at 3 pm. The tournament will feature a total of BRL 15 thousand in awards, being BRL 7 thousand for the champion team, while the runner-up will take BRL 4 thousand. The third place takes BRL 3 thousand and the room takes BRL 1 thousand.
See also: Spike Ladies III CEO talks tournament success and importance to the scene
The post Spike Ladies III: Gamelanders Purple will defend the title against MIBR appeared first on Mais Esports.