The Brazilian League of Free Fire (LBFF) starts on February 5th and, this time, the tournament arrives with great news: all matches will be broadcast both on Garena's official channels and also on open and closed TV, on RedeTV! and SPACE. The information is from START Uol.
With a format of three rounds a week (on Saturdays, Sundays and Mondays), the 7th edition of the LBFF will still have more than R$ 2 million in prize money. The winners will receive R$ 105 thousand. The 2nd and 3rd places, in turn, receive R$ 85 thousand and R$ 75 thousand, respectively. The remaining amount will be distributed between the 4th and 12th places, who will win R$ 53,333 each.
18 teams will compete for the title, which is scheduled to end on April 16. As usual, the LBFF will still give vacancies for the Free Fire World Cup.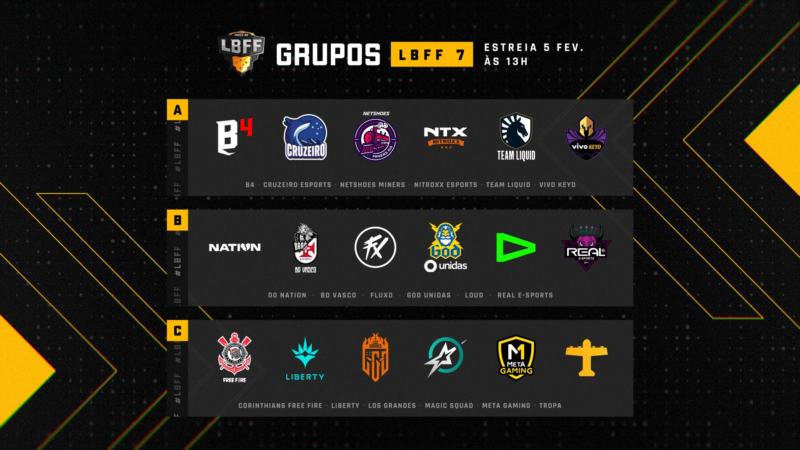 See also: LBFF 7: Groups and competition awards are defined
The post LBFF 7: Tournament will be broadcast on open TV with R$ 2 million in prize money, says site appeared first on Mais Esports.