Although not a surprise to anyone, the Team Liquid made official the departure of fallen of the organization this Thursday (13) with a special video. After talking about all his experience in the cavalry, the athlete highlighted that he is "going to the final years" of his career, and also talked about the desire to return to play with former Brazilian teammates.
Since the end of last year I decided that I want to play with Brazilians again, I think the language makes a big difference in the game, so this was a first decision. I also really miss playing with some people who have been with me in the past, I think I'm already heading, whether I like it or not, to some final years of my career. I want to end in a similar way to how it all started, having a lot of fun playing, putting 100% in pursuit of my goals, being patient to seek the results and trying to put on a great show for you who are at home, but that we can conquer and unlock more dreams together.
In the same video, he talked about the experience of playing with Team Liquid, challenges, and how the structure of the organization helped him throughout this period.
It was really cool to play on Team Liquid in 2021, it was very challenging for me, and also for the whole world, after all we are still dealing with COVID-19. I stayed in Europe all year and it helped me a lot that the structure of Team Liquid was insanely good, that I had an apartment to stay there during the time I was there, I was able to take Letícia (fiancee) and my dog ​​on some moments, people welcomed me very well and I was impressed with the structure and quality that Liquid has.
Fallen also talked about the experience of playing with each member of Team Liquid, with emphasis on Stewie2K:
I have the greatest respect and admiration for him and everything we've been through together, it was immensely cool to play with him again, he's a guy I'll take to heart, a great friend I made at CS and I wish him all the best in his next challenge.
The player stressed that he did his best at Liquid, but that the results they wanted didn't come, and even then he leaves the organization with his head held high.
I did my best to help the team win the tournaments but unfortunately we ended up only winning the RMR in North America but it was a great year and I hope the Liquid fans were happy with my commitment and everything I could try to deliver , and that some of the things I left in my legacy passing on at Liquid continue into the future, and may they be more victorious in the years to come.
Fallen also thanked the Brazilian fans and mentioned the importance of all the support he and Team Liquid had this year.
I would like to thank all the Brazilian fans who accompanied me on this journey in 2021. Knowing that they were there in the rear, helping a lot to cheer for Team Liquid and facing it as a Brazilian team throughout the year gave me a lot of strength to continue and give the my best in 2021. I sincerely thank you for all this effort and I have no words to explain.
Watch the full video:
.@FalleNCS – you added a lot to our team and organization in the short period you were here. His always positive attitude and incredible leadership inspired us to play. His kindness and wisdom taught us to grow.

Thanks for everything. Be happy!

Present, teacher pic.twitter.com/8QaWIb5mOr

— Team Liquid BR (@TeamLiquidBR) January 13, 2022
fallen is tipped to be part of the "Last Dance", a line-up in which he will play with former teammates such as Fer, fNx and Boltz. The formation of the team has not yet been made official, but it has already been reported that Imperial, a Brazilian organization, has made a proposal to be the new home for the players.
See also: Liquid announces Grim's departure from the CSGO team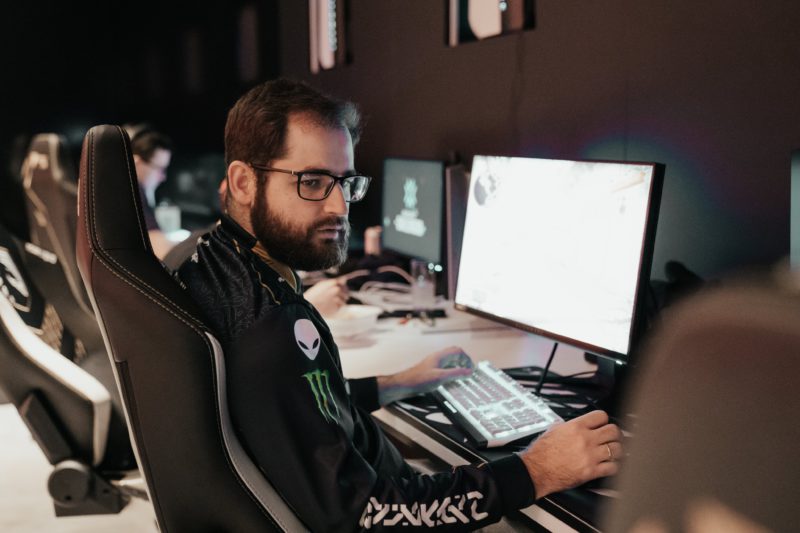 The CSGO post: "I'm heading into the final years of my career," says Fallen in Liquid's exit appeared first on Mais Esports.