the lineup of Sharks for the first 2022 tournaments is set. The confirmation of which five players will be part of the squad took place this Wednesday (5), when the organization guaranteed the permanence of prozin.
prozin has defended the Sharks since March 2021, when the organization hired the cast of Squad5. Only he and gaabxx are left over from the lineup that ended the year at Sharks.
In his stint with Sharks, prozin helped the team qualify for Masters Reykjavik. The team also tried to qualify for the VALORANT Champions, but dropped out of the Last Chance Qualifier group stage.
The fourth reinforcement for the new season is the permanence of our flex, @prozin_sales.

Considered the ninth best player in Brazil in 2021 by @valorantzonegg, the shark promises to surprise opponents with its in-game versatility!#SharksVALORANT #SharkAttack pic.twitter.com/HycEtzEHiG

— YNG Sharks (@sharksesportsgg) January 5, 2022
For 2022, Sharks went through a makeover. The organization hired frz, ex-Team Vikings, and the duo of Portuguese players who played for SAW: KillDream and Addicted. These join prozin and gaabxx, who will remain in the cast.
Sharks' first commitment will be for Challengers 1. The team is guaranteed to compete with Gamelanders, Liberty, FURIA, Vikings and Keyd. These teams await the four that will be classified via selective – which starts on the next 12th.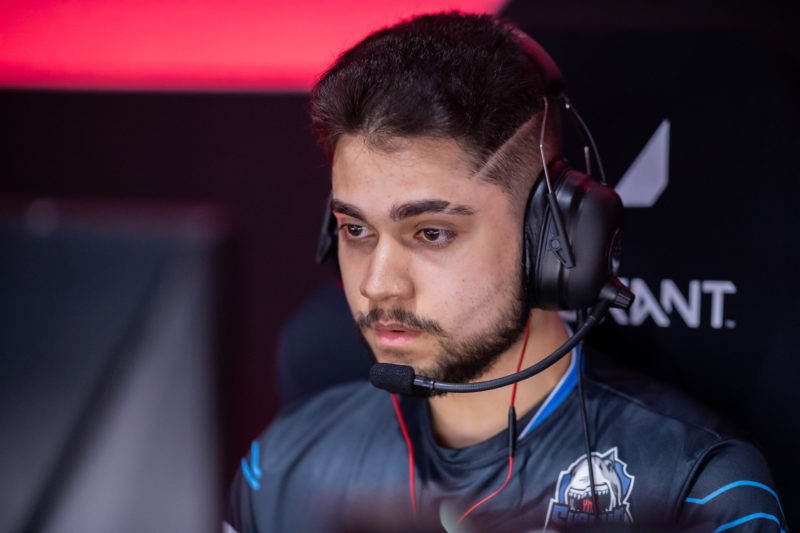 The post VALORANT: With prozin permanence, Sharks defines quintet appeared first on Mais Esports.