One of LoL's big updates in recent years has been the arrival of Elemental Dragons, which are also on the Wild Rift. However, Riot has announced that their engine will soon change, and will now become the Wild Rift Elemental.
At the moment only the effects of Elemental Dragons are present in LoL Mobile, but soon the terrain changes and Dragon Soul will also be implemented. The novelty is that in each match an element of the dragons will change the entire map, which will be chosen randomly, check out the options:
Infernal Dragon: eliminates bushes and walls
mountain dragon: create new jungle terrain
ocean dragon: Generates more bushes and additional Honeyfruit in some jungle spots
cloud dragon: Creates movement speed boost zones in the wild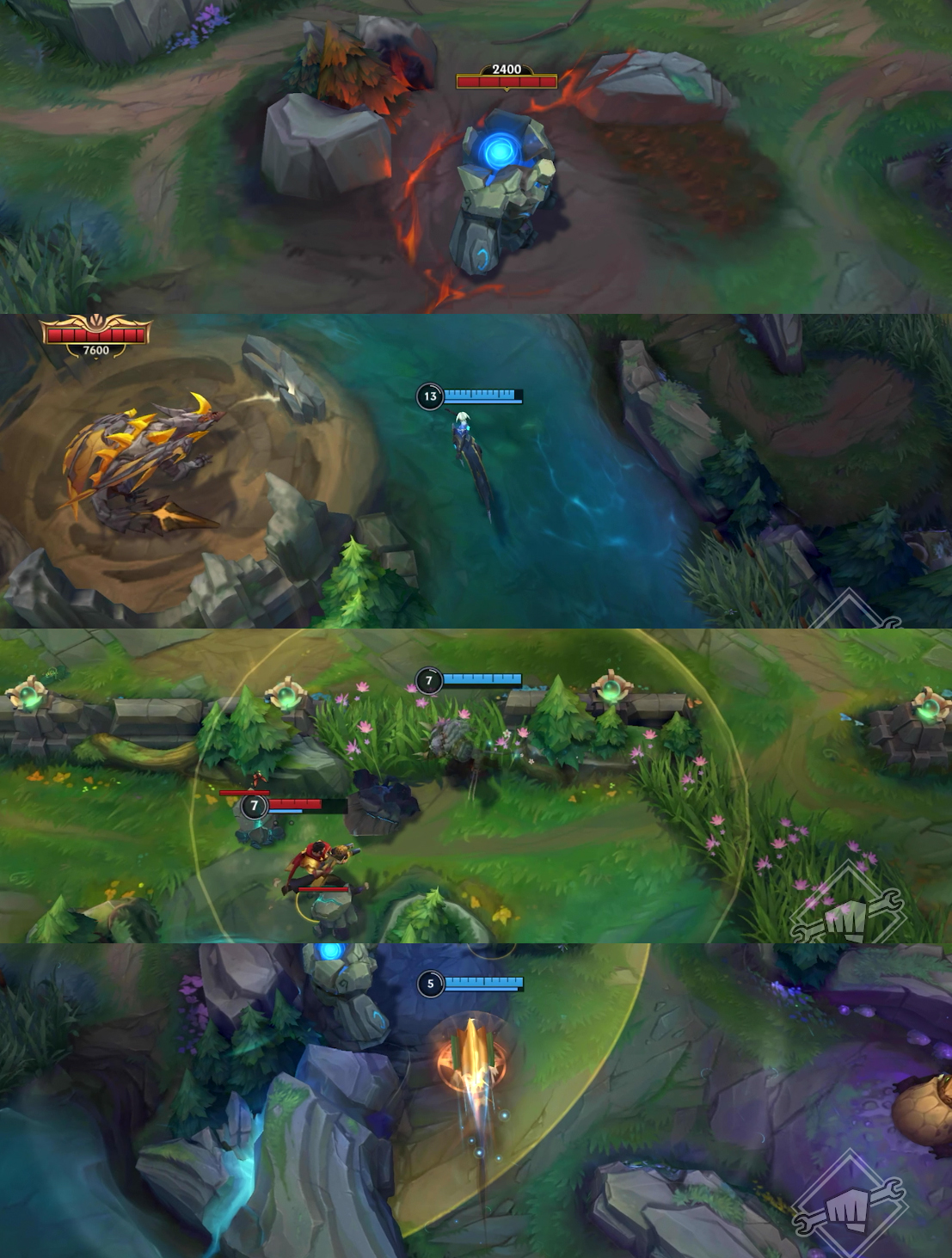 Elemental Dragons Soul Effects in Wild Rift
The first team to defeat three Elemental Dragons wins the Dragon Soul, whose effect is based on the element of the match in question. The options are as follows:
Hell Dragon Soul: basic attacks and abilities will create explosions on impact;
Mountain Dragon Soul: also grants a powerful shield to help tank damage in fights;
Cloud Dragon Soul: the team will move even faster through the Rift after casting its Ultimate;
Ocean Dragon Soul: also grants additional healing when dealing damage to enemies;
There is still no set date for the arrival of the Wild Rift Elemental update on the official servers.
See also: Wild Rift: Sett, Yuumi and other champions will arrive in the next patches
The post Wild Rift: Dragons' Land Change will have a different mechanism than LoL appeared first on Mais Esports.