The first game day of the Legends phase of PGL Major Antwerp 2022 has come to an end. After the two-round match, Brazilians FURIA and Imperial ended the day with a record of 1-1 and 0-2 respectively. While the Panthers still have comfortable chances of qualifying, FalleN and company got into trouble and can no longer lose in the CS:GO world.
The teams that stood out the most on the first day of games were Natus Vincere, Copenhagen Flames, Spirit and X. The quartet managed to win their two matches in the competition and are now just one win away from qualifying for the PGL Major Antwerp 2022 playoffs.
On the other side of the table, Imperial, Liquid, Vitality and Bad News Eagles were the disappointments of the first day. The four teams failed to triumph in any of the matches they played and can no longer lose in the CS:GO world.
Check out the results of the first day of Legends games from

PGL Major Antwerp 2022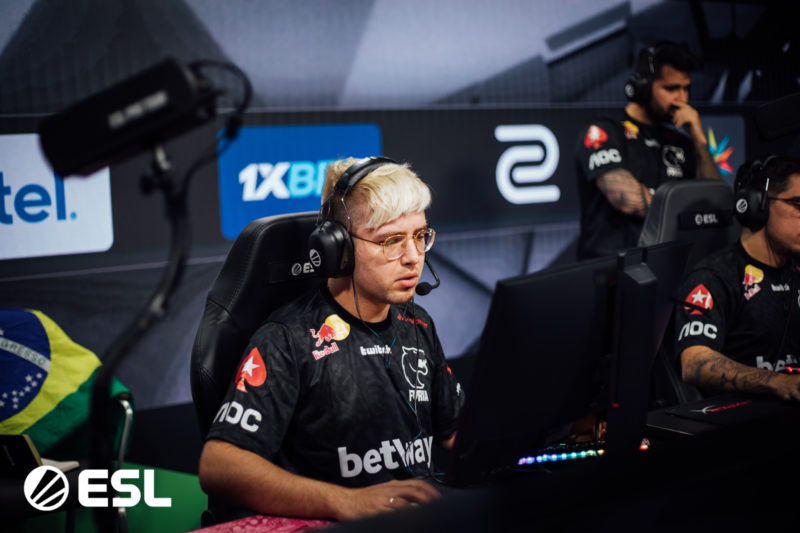 first round
Heroic 16-11 Liquid
CPHF 16-14 BNE
NiP 16-4 Vitality
Cloud9 16-12 Outsdiers
ENCE 16-8 FaZe
Spirit 16-12 FURIA
NaVi 19-17 G2
BIG 16-11 Imperial
second round
Spirit 16-12 Heroic
CPHF 16-8 ENCE
NaVi 16-8 BIG
NiP 16-14 Cloud9
Outsiders 16-8 Vitality
Make 16-4 BNE
FURIA 16-9 Liquid
G2 16-12 Imperial
The PGL Major Antwerp games return this Sunday (15). FURIA will face the . Check out the matches of the day:
Heroic X G2 – 07:00h (MD1)
ENCE X Outsiders – 07:00h (MD1)
FURIA X BIG – 08:15h (MD1)
Cloud9 X Outsiders – 08:15h (MD1)
Spirit X CPHF – 09:30h (MD3)
Vitality X Liquid – 09:30h (MD3)
Imperial X BNE – 1:15 pm (MD3)
NaVi X NiP – 1:15 pm (MD3)
The PGL Major Antwerp 2022 takes place between May 9th and 22nd in Belgium. There are 24 teams battling for the title of world champion in Counter-Strike: Global Offensive, in addition to a slice of the total prize pool of 1 million dollars.
The tournament has the participation of the Brazilians FURIA and Imperial. You can follow the complete coverage of the CS:GO Major at Mais Esports.
See also: Imperial has a match with the highest audience in the first phase
The post PGL Major Antwerp: FURIA goes 1-1 and Imperial loses two; check out the results appeared first on Mais Esports.