The situation of RED Kalunga at the MSI 2022 it's not easy. After the fourth day of competition, the Brazilian team accumulates two wins and three defeats, but still has chances to advance to the Hexagonal Phase of the event.
However, the path to this is arduous and, for some, almost impossible. The Brazilian team depends not only on results from other teams, but will also need to beat the two best teams in the group.
Results that rank RED for the MSI 2022 Hexagonal Phase
At the moment the table of group B in the MSI 2022 is as follows:
RNG: 3-0
PSG Talon: 3-2
RED Kalunga: 2-3
Istanbul WildCats: 1-4
Normally group B games would end this Friday, but due to PING issues, Riot has voided all past RNG games. That way, the Chinese team will have to play again against RED, WildCats and PSG Talon on Saturday.
For RED to advance through the Phase, they first need to hope RNG beat PSG Talon, which is the most likely to happen, considering the Chinese team has won every game at MSI so far.
Assuming that RNG beats PSG Talon, then comes the most difficult challenge: beating RNG itself. RED Kalunga will need to beat the Chinese team, as with such a result they will reach three wins, drawing with PSG Talon. As the pack won the first leg, the second spot would be decided in a tiebreaker. In this scenario, the Brazilians would still have to beat PSG again, which won't be easy either.
Beating RNG sounds like an almost impossible task for many. TitaN, RED's marksman, posted on his Twitter that "God has to want a lot" for this result to happen, and that even though RED has chances, he knows it will be very difficult.
Check out the full coverage of MSI 2022 with game schedule, tables, match results and other information here on More Esports.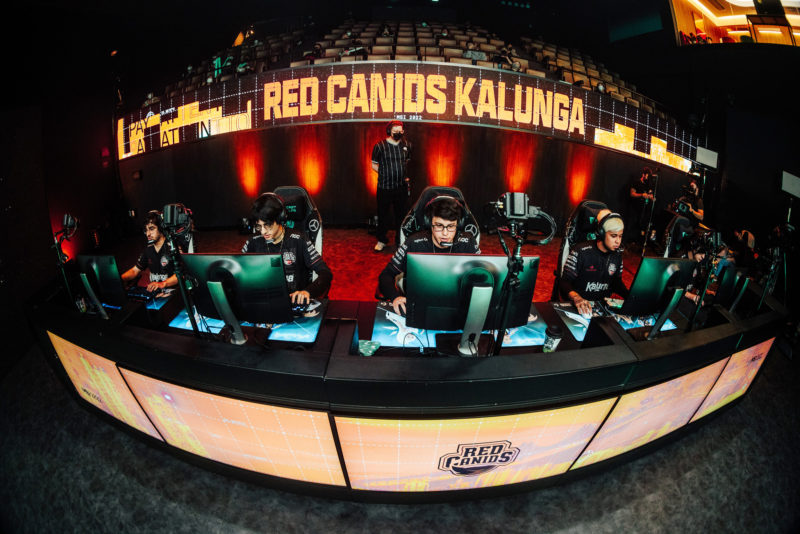 The post MSI 2022: What RED needs to pass the Phase appeared first on Mais Esports.