The North American team Evil Geniusesby the Brazilian coach, turtle, was defeated in the opening MSI 2022 this Tuesday (10) for the G2, from Europe. In an interview with Mais Esports after the match, the coach spoke about the problems that led to the defeat and also about the representatives of Brazil, RED Canids Kalunga.
We didn't have the best debut, it wasn't the result we wanted, we were confident in our game and how we would play against G2, but they surprised us with Anivia's pick, in addition we had a problem at Lv.1 that Samira raised the W and that hampered trading in the bot lane. These little things got in the way of our game plan. At least now we've seen one of G2's picks against our Ryze.
Regarding Group C, the only one composed of three teams, the coach and former professional player says that, in fact, the situation of EG and G2 is much easier than the other groups, since even with one less team, yet two teams qualify. "We just have to keep our heads straight, because we know we're better than Order," he explains.
Brazilian fans for Turtle
After Turtle left Vivo Keyd and moved to EG in the United States, the Brazilian community celebrated having a constant representative in a Major region. Not only now at MSI 2022, but also during the LCS, many here in the country were rooting for EG to win the regional title.
Turtle, in turn, says that the support was so much, especially after the title of the 1st split of the LCS, that his cell phone froze in front of so many messages. "All this is being surreal, I don't even know how to thank you. The Brazilian fans are very warm."
"Something like this had never happened to me, I'm very happy with all this support and this crowd, so I hope I don't disappoint them", adds the coach.
Training with RED
By having the Brazilian coach, the expectation was created that EG could train with RED Canids Kalunga. "In the universe where this took place", in Turtle's good-natured words, a more mature and stronger Pack could be seen, even better than what was seen at last year's Worlds.
They have a lot to show, I will never give up on Brazilians. I think we just need the right opportunities and the right development to get us anywhere, like anyone else, so I believe RED is better than last year and all the experience they had in Worlds, they can apply it now to MSI. , and if they do it the best way, they'll go far. I put a lot of faith in them.
RED Kalunga, in turn, won their debut against PSG Talon and caused an uproar in the Brazilian community. Meanwhile, EG will have a chance to recover, having two matches this Wednesday (11), against the same G2 and then against Order, from Oceania.
You can check out the full coverage of MSI here on Mais Esports.
See also: Titan celebrates RED victory in debut: "We are confident"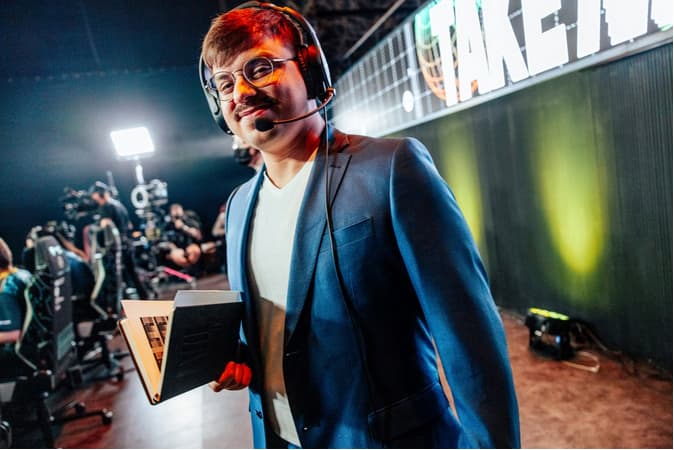 The post MSI 2022: Turtle laments defeat and praises RED: "They're better than in Worlds" appeared first on Mais Esports.