This Sunday (15) the Group Stage of the MSI 2022. THE T1 confirmed their favoritism and finished 6-0 in the group, passing in first place. THE Saigon Buffalo took the second spot and finished 4-2.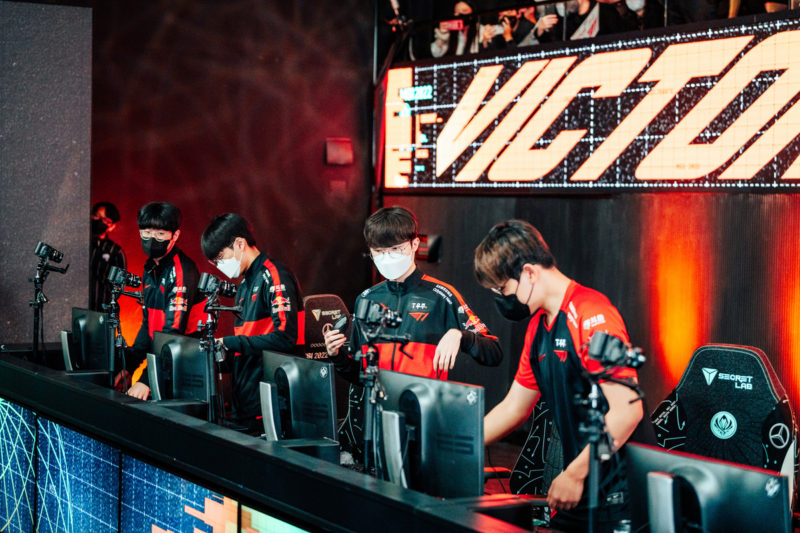 DetonatioN FocusMe, which was a team that arrived with expectations from the public, did not have a good tournament and did not win this Sunday. She and Team AZE ended in a tie, both with just one win and five losses. See the full results of the round:
Team AZE 0 x 1 Saigon Buffalo
DetonationN FocusMe 0 x 1 T1
Saigon Buffalo 1 x 0 DetonationN FocusMe
T1 1 x 0 team aze
DetonationN FocusMe 0 x 1 Team AZE
Saigon Buffalo 0 x 1 T1
T1 and Saigon Buffalo join RNG, PSG Talon, G2 and Evil Geniuses, teams already qualified for the Hexagonal Phase. This stage starts on the 20th of May and has a unique group, with everyone playing each other twice. From it, the top four advance to the playoffs.
Check out the full coverage of MSI 2022 with game schedule, tables, match results and other information here on More Esports.
The post MSI 2022: T1 and Saigon Buffalo advance in the tournament by group A appeared first on Mais Esports.