THE RED Kalunga started off on the right foot MSI 2022. The team faced the PSG Talon in the last match of the day and secured victory in a dominant match for the Brazilians.
After 5 minutes, the pack went to get First Blood in the top lane. The departure from there. Aegis, who has been the main name in RED in 2022, managed to put a lot of map pressure with his Wukong, always giving the right engages so that his team could win the fights.
4 SLAUGHTERS AND DRAGON PRA @REDCANIDS! #MSI2022

https://t.co/A7ZSPZMdYc pic.twitter.com/SP6fccHJhm

— CBLOL (@CBLOL) May 10, 2022
At 21 minutes, RED already accumulated 9 kills against none of PSG, in addition to the advantage in objectives on the map. With 25 minutes and almost 10,000 gold ahead, the pack headed for the first Baron of the game. With the buff in hand and a huge advantage, the pack only needed to invade PSG Talon's base to secure the GG!
THE @REDCanids painted Summoner's Rift red on its debut #MSI2022! Brazilian victory!

https://t.co/A7ZSPZMdYc pic.twitter.com/bvDfVzzRfA

— CBLOL (@CBLOL) May 10, 2022
The next confrontation of RED Kalunga will be on Wednesday (11) against Istanbul WildCats, at 9 am. Check out the full coverage of MSI 2022 with game schedule, tables, match results and other information here on More Esports.
See also: When does RED play at MSI 2022?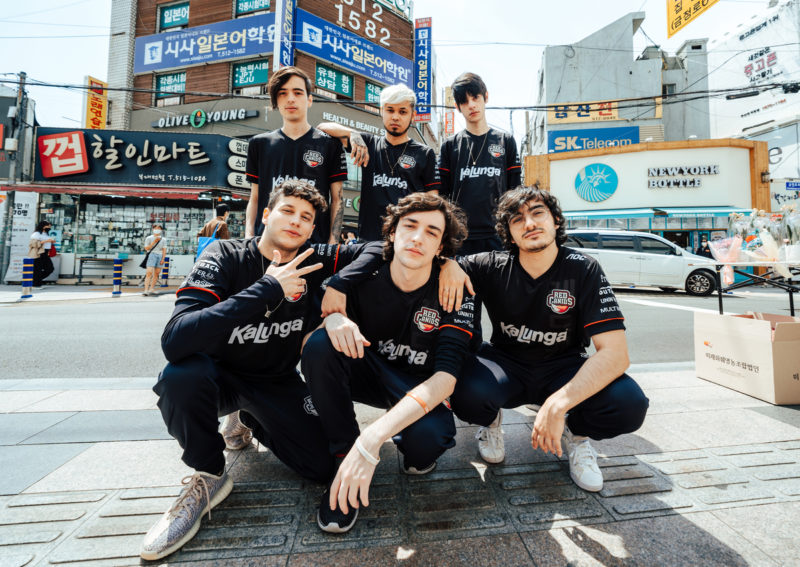 The post MSI 2022: RED Kalunga runs over PSG Talon in debut appeared first on Mais Esports.