In a statement issued in the early hours of this Friday (13), the Riot Games declared that there were latency problems (ping) in matches in the first three days of the MSI 2022 and that made changes to lessen the problem starting today.
A Message from Alex François, Global Head of Competitive Operations, Riot Gameshttps://t.co/YIe1r2vx0c pic.twitter.com/ynVyw0wuPn

— LoL Esports (@lolesports) May 13, 2022
However, games involving RNG, who plays from China were especially affected, so the first games of RED Canids Kalunga, Istanbul Wildcats and PSG Talon against the Chinese were nullified.
Because this issue especially affected teams playing from Busan, games involving RNG were played with an unintended latency difference between teams. With that, we've determined that it's best to redo all three matches to better maintain competitive integrity.
Riot explained that despite the ping displayed in the measurement programs being at 35ms as predicted, player feedback showed it was higher.
These rescheduled games, still according to the note, will be held starting tomorrow, Saturday (14), and will conclude on Sunday (15), the last day of the MSI 2022 Group Stage. Riot Games announced, already in the broadcast, that RNG will play two matches tomorrow and one on Sunday, the latter being against the Brazilians from RED.
After the announcement published by Riot Games, the Pack's AD Carry, Titan, declared on social media that he was really feeling a "heaviness".
I felt like yesterday I was with rock lee weights and bixao looked like the silver surfer with 2 awp in his hands

Of course, maybe it wouldn't change the result, but that was pretty annoying to see in the competition kk https://t.co/ZfJbuG7Lqf

— Alexandre Lima (@titannlol1) May 13, 2022
What does this mean for MSI 2022
With the publisher's decision, Group B, which had the leader RNG with a score of 3-0 and the three other teams tied at 1-2, changes its figure. The LPL champions go back to the original score of 0-0 and RED, IW and PSG are all one win and one loss each.
It is worth remembering that, despite this issue having affected all groups, only RNG will have to redo their games, since the issue, as explained above, affected in particular the games of the LPL representatives.
Players had already complained about the ping
In recent days, several players who are playing the MSI have complained about excessive ping, including HolyPhoenixin an interview with Mais Esports, even declared that the Turks are used to playing in European SoloQ with 50 ping, but that this one on MSI was "strange".
As stated above, this Friday's (13th) games are maintained normally and you can check out the full coverage of MSI here at Mais Esports.
See also: Championship ping is "weird", quotes HolyPhoenix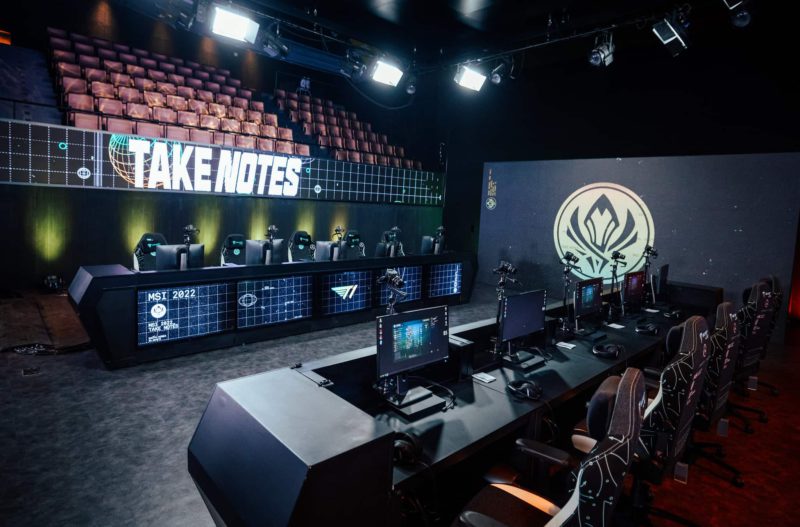 The post MSI 2022: Due to ping problems, RNG games will be remade appeared first on Mais Esports.