Last week the new champion in LoL was announced, Zeri, who even had his abilities revealed. At the same time, Riot also showed off a new agent for Valorant called Neon, whose trailer has already been shown.
Fans of the two games have noticed several similarities between the characters, so many theories run on the internet and range from a kinship between the two, to a possible Riot Games multiverse, which would be revealed in the future.
The two champions have a similar look, both have abilities focusing on electricity and mobility, and to top it off, they are voiced by the same person! On her Twitter, the voice actress Vanille Velasquez, who voices Zeri and Neon in English, said she was also taken aback to learn that she was auditioning not for one, but for two characters.
You have no idea the excitement I felt when they told me I was auditioning for not just one, but two of their biggest games. I will continue to say thanks to Riot for trusting me to be a small part of their games. I hope to make Zeri and Neon proud.
The choice of the same person to voice Zeri and Neon also happened here in Brazil. the voice actress Giovanna Calegaretti published the news on his social networks that lent his voice to both characters.
Hoy!

I can finally share this burst of love!

People!!!!!! That's it.

To those responsible and their pets, I leave here again, all my love and gratitude pic.twitter.com/25sjZv1EI7

— Gi (@gcs____) January 6, 2022
The characters' similarities are real in many different ways, but so far Riot hasn't talked about any relationship between Neon and Zeri, so for now the community will have to stick with theories.
Zeri arrives in League of Legends on patch 12.2, scheduled for the day January 20. Neon, on the other hand, should arrive at Valorant on the day January 11, during the first act of the episode 4.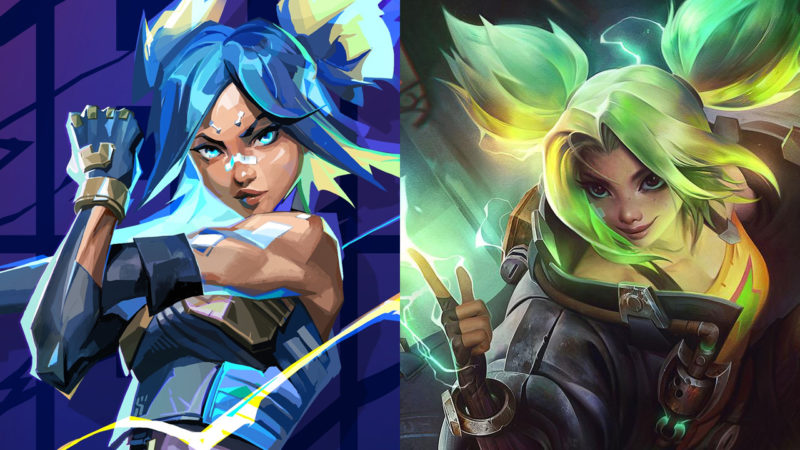 The post LoL: Zeri and Neon are voiced by the same person appeared first on Mais Esports.