are you ready to start season 2022 of League of Legends? THE patch 12.1 it will be the first update of the year, so it will bring few buffs and nerfs. The most expressive changes are in the summoner spell. teleport, in addition to updating the system for decaying ranks into higher links.
The new update will also feature a tournament Clash, as well as the arrival of two skins Elderberry and new ranked edges. It is expected that in the next update we will already have the arrival of the Zeri, new LoL champion.
LoL Patch 11.21 Champions Buffs and Nerfs
Diana
Passive
40% pdh multiplier

for

50%

Damage dealt to monsters 250%

for

300%
gangplank
Q
Mana cost 60/55/50/45/40

for

55/50/45/40/35

Recharge time 5s

for

4.5s
Rek's out
And (off the ground)
Physical damage 50/60/70/80/90 (+85% additional damage)

for

55/60/65/70/75 (+85% additional tax)
And (underground)
Recharge time 26/23/20/17/14 seconds

for

26/24/22/20/18 seconds
sona
base attributes
AND
Recharge time 12s

for

14s
Item changes
in patch 12.1 of LoL
Eclipse
Always Crescent Moon cooldown (melee) 6s

for

8s
Force of nature
Absorption stack duration 5s

for

7s

Dispel Magic Damage Reduction 20%

for

25%
immortal bow shield
attack damage 55

for

50

Lifeguard Shield 300 – 800 (based on level)

for

275 – 650 (based on level)
Limit of reason
Building Tree: Thermestre Ax + Negatron Cape + Long Sword + 750 Gold

for

Termestrel Ax + Void Spell Cloak + Pickax + 675 gold (total cost unchanged)

Magic Resistance 50

for

40
Change in Teleport
Cooldown: 420-210s (based on level) for 360 at all levels

New Effect – Unrestricted Teleport: Teleport can only be used on friendly towers. Once the barricades fall, at 14 minutes, the Teleport turns into Unrestricted Teleport, which can be used on allied towers, troops, sentries and certain allied structures (as well as the Season 2021 Teleport)

Unrestricted Teleport cooldown: 240s
Clash, start of competitive season and new edges
The first patch of the year will feature the Clash God of the Forge. Team building will begin at January 10th, and the tournament will be in the January 15th and 16th. The rewards will be as follows:
3 trophies
3 flags
5 team logos
The competitive season of the ranked on LoL will start on the day January 7th Starting at 4h.
LoL Patch 12.1 will also feature the arrival of visual updates on the borders and icons of each link. The following changes were made:
Ranked Armor morphed into Ranked Badges! You can check out the new look of ranks on Profile, on the ranked page, in departure halls and in the friends list.

Ranked Badges also feature ~*environmental magic*~! Uhul!

The loading screen frames have been updated to match the new Ranked Badges.

Several parts of the departure hall interface have been reorganized to be more clear.
New LoL Patch 12.1 Skins
LoL Patch 12.1 will also feature the arrival of two new skins: Gnar Elder and Rek'Sai Elder, both with Chromas.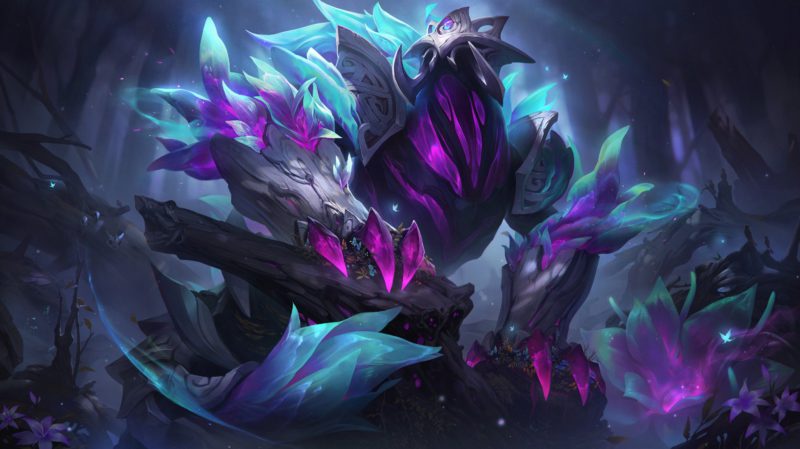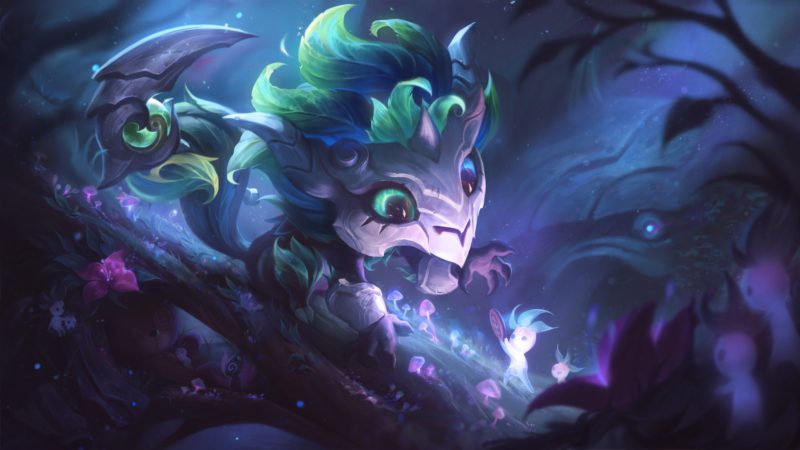 The post LoL: Patch 12.1 has Teleport changes, new edges and nerfs on Rek'Sai appeared first on More Esports.