The AD Carry of Rensga, NinjaKiwi, was the first Brazilian in this bootcamp in South Korea to reach the Challenger link in SoloQ KR, the highest division of the League of Legends, this Sunday (8). The player is the only one of his team to have made the trip to the Asian country, where the MSI 2022.
It took me a while, but I arrived / tomorrow I will open live playing in the KR challenger… pic.twitter.com/JpIKsBIULX

— RENSGA Ninjakiwi (@NinjaKiwi_lol) May 8, 2022
Ninja was the first Brazilian to arrive in Korea in this bootcamp cycle, caused by the holding of the international tournament in the country, starting next Tuesday, (10). In addition, the shooter is the one who played the most ranked matches, considering all 16 Brazilian pro players who are there: 404 games, so far.
According to data from the website op.gg, NinjaKiwi won 226 games, against 178 losses, an overall success rate of 56%. At the time of publishing this article, the player has 688 points on the Korean server, just three less than the top laner in T1, Zeus, who will compete in the MSI.
The Rensga player, promoted in early 2022 to the organization's first team, mixed the champions he used in his SoloQ matches in Korea well. Despite Miss Fortune being the most picked with 39 games, he also played a good number of games with Lucian (35), Ezreal (35), Jinx (34), Xayah (27), Jhin (24) and Varus (23). ).
After NinjaKiwi, the closest Brazilian player to reach the Challenger (or Desafiante) on the KR server is the top laner of Flamingo, Boal, which is Grand Master with 488 points, closely followed by RedBert, support of FURY, which has 476 pdl.
BOOTCAMP BRs UPDATE ON SERVER KR 05/08 pic.twitter.com/wNMkIC3xPb

— Vitor Ventura (@VitorVentura_) May 8, 2022
The players of RED Canids Kalunga, who will represent Brazil at MSI 2022, are also playing SoloQ KR, but not as hard, after all, they train with other teams, precisely to prepare for the tournament. The Pack debuts next Tuesday (10), against PSG TalonPCS team.
You can check out the full coverage of MSI here on Mais Esports.
See also: Prime Capsule lowers RP, but gives Mythic Essence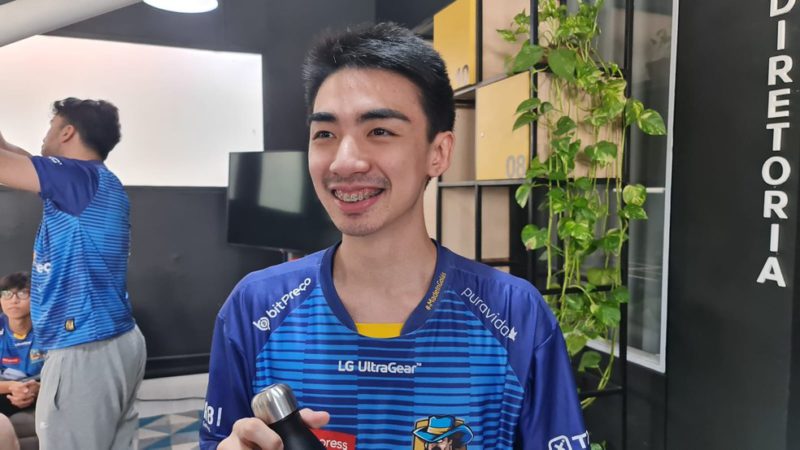 The post LoL: NinjaKiwi arrives at Challenger in soloQ Korean appeared first on Mais Esports.