Considered the biggest and most famous name in the Brazilian League of Legends scene, brTT has been announced as Betway's new esports ambassador, and will now be part of the famous "Betway Squad", which also has names like esA, AXT and Sheviii.
brTT announced a break in his career at the end of 2020, and since then he has been connecting more with fans through streams and other types of content creation. The professional player is also exploring the field of music and boxing, including looking for an opponent to fight.
Betway's Adam Savinson celebrated the arrival of the Sixth CBLOL Champion in the Betway Squad and stressed that brTT will add to esports knowledge for fans.
We are very proud to announce BrTT as an ambassador for Betway eSports in Brazil. As a six-time CBLoL champion, he has a lot of insights and knowledge that will offer our fans in-depth insight. We are all aware of how engaged and passionate the Brazilian eSports community is, so adding BrTT to our talent roster shows our continued support for the industry.
brTT is already a longtime friend of AXT and Sheviii, who are also part of the Betway Squad. With Esa, the relationship went further, as the two played together at Flamengo and paiN Gaming. The player sees this proximity with other influencers with good eyes and says he is looking forward to the content they will create together.
It is an honor to be able to say that I am now part of Betway. They are a world reference when it comes to sports betting, always promoting safety and responsible betting. I'm really looking forward to what me and the Betway team, which already has some friends of mine, are going to do in this period that we'll be together. I'm sure we will bring very good and differentiated content to those who have been following us.
See also: Streamer – The profession that is the present of the future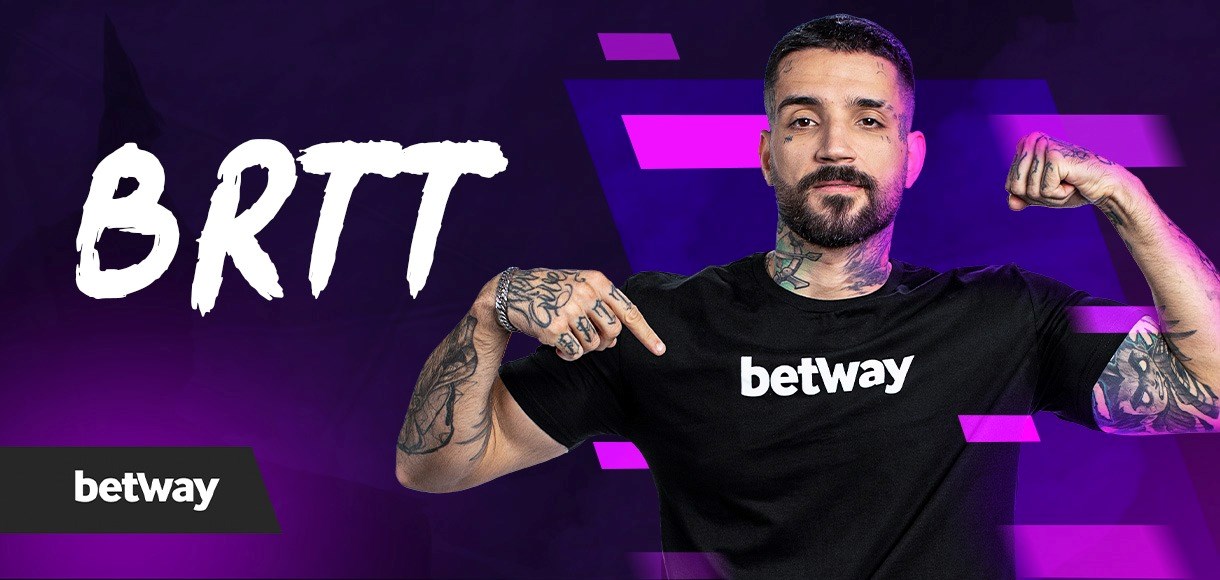 The post LoL: brTT is Betway's new espots ambassador appeared first on Mais Esports.