Chinese League of Legends player, Uzi, who recently announced that he will take another break from his professional career and will not act in the 2nd split, revealed last Sunday (5th) that he is expecting his first child.
Uzi and his fiancée are expecting their first child! pic.twitter.com/r9Nbl5q3gg

— Ran (@ran_lpl) June 5, 2022
The revelation was made by his fiancee on the Chinese social network, Weibo, where she also posted a photo of the ultrasound scan, which shows the developing fetus. Uzi posted a comment on the post, where she celebrated the news with a "my baby!" followed by happy emojis.
The "nannyQAQ" post received over 72k likes as well as over 4k comments. One of them from the LPL caster and also from international tournaments at Riot Games for the Chinese audience, Candice, who wished the couple congratulations.
Uzi will take another break from his career
Last Friday (3), Uzi announced that he will take another break from his career as a proplayer and will not play in the 2nd split of LPL 2022. In his stream, he even declared that he would rest.
I will rest on the 2nd split for sure. There are many things that have no solution, if I could be a little stronger then that wouldn't be a problem. There are no 'what ifs' in life, it's a shame.
When Uzi took his first break, which had been reported as a retirement, in 2020, the reason was his shoulder injury that prevented him from actively having the routine of a professional player. However, at the end of last year, he announced his return and played a few matches for Bilibili Gaming.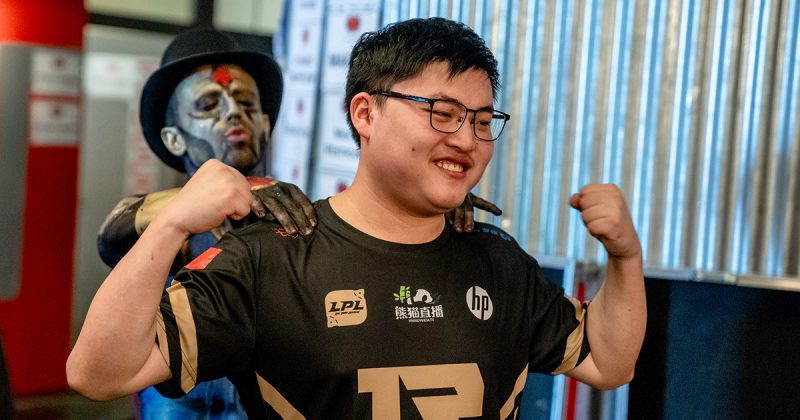 Even qualifying for the playoffs with the new team, Uzi said goodbye to Bilibili and saw her reach Round 2 of the Chinese League playoffs, where she was defeated by Top Esports.
It is unknown if his partner's pregnancy is the reason for the new break.
See also: LCK revelation, Gori is PSG Talon's new mid laner
The post LoL: After announcing yet another break, Uzi reveals that his father appeared first on Mais Esports.