After a good start to 2nd split of the LEC 2022 for the MAD Lionswith two victories and one defeat, Nisky gave an exclusive interview to Lara Lunardi, to talk about the months he was without a team earlier this year, in addition to his unexpected departure from Fnatic
Even though I thought I would still play, I didn't think I would leave Fnatic, and when they said that I would, or that there was a possibility, I saw that I was out and, of course, I would have to find another team, but things stayed complicated and, in the end, I didn't play. I was really sad, but then I thought 'ah, I'm going to stream in the 1st split and play SoloQ', because I still wanted to play, and then get a team for the 2nd split, and here I am, back in the LEC.
Nisqy says that, in order not to get discouraged during this period, his lives helped him a lot, but mainly, the French League of Legends community, which was very present in his broadcasts and on his social networks. "They were very supportive," says the mid laner.
"Even so, I told them that my goal was not to be a streamer, but for now I would, at the end of my career I will probably do more, or when I don't find a team. But they knew that I would probably find a team for the 2nd split", explains Nisqy, who laughs when remembering that some of the new fans were sad that he found a new team, as it would greatly decrease the frequency of streams.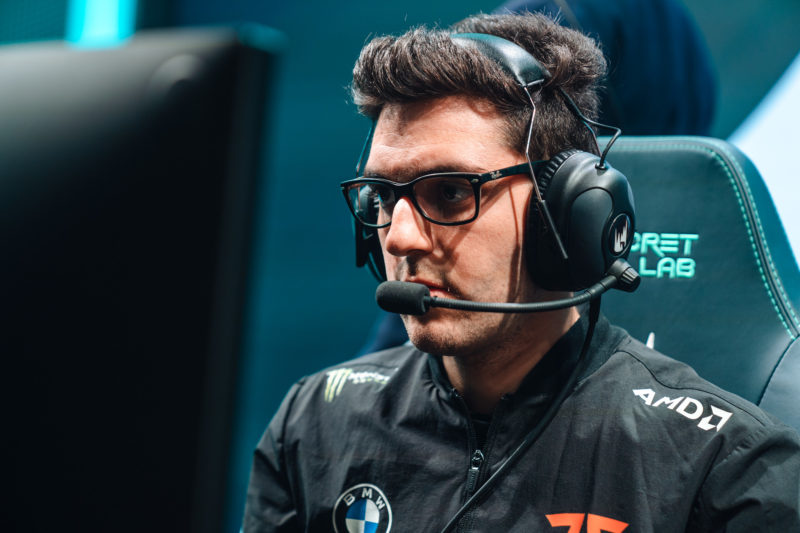 Lives with the same duration as scrims
The ex-Fnatic and Cloud9 player reveals that the fact that his daily lives last from five to six hours was very useful to keep the rhythm of team training. He says that this is the same amount of hours as a typical scrim day, when you're on a team.
Nisqy also says that, with this routine, he still felt like he was competing for an organization, and if he did more or less long lives, he would end up feeling "strange".
Why did Nisqy choose MAD Lions?
With the 2nd split approaching, the player soon began to receive offers from teams, but ended up opting for MAD Lions. He explains that, among several factors that weigh in the decision, the fact that the two-time champion organization in 2021 "really wanted" was fundamental. Not only that, but also the players.
"I talked a lot with Armut and he told me 'if you come, we'll be much more motivated and we can go to the Worlds.' And I also thought that I would have a better chance of going to Worlds with MAD Lions than with any other team, so I chose MAD."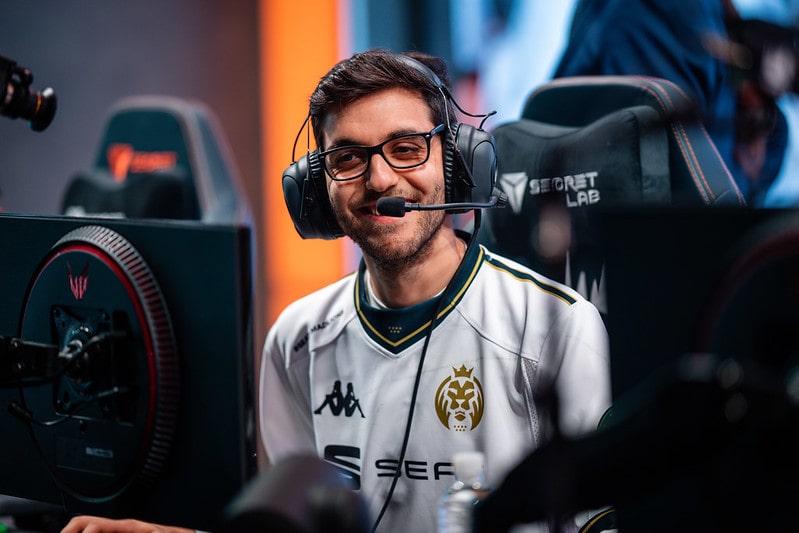 In addition, the player explains that the Lions coaching staff also weighed in favor of his choice, as he welcomes the work done by Mac and company, in addition to the entire base that collects statistics for players.
Rivalry with Fnatic
About a possible rivalry against the former team, Nisqy does not hide his greater desire to face and defeat Fnatic. Even with the speech that, for him, all opponents are equal, he admits: "I definitely want to beat Fnatic, I don't want to lose to them."
Luckily for Nisqy, the confrontation against his former team takes place in Week 2 of the Regular Phase, more specifically, next Friday (24), in the last match of the round. Head-to-head could put MAD Lions ahead of the fanatics if they win Md1, as both are 2-1 in the LEC 2022 table.
You can check out the full coverage of the LEC here at Mais Esports.
See also: "If I were brTT, I wouldn't go back", says TitaN
The post LEC 2022: Nisqy comments period out of competitive and shoots at Fnatic: "I don't want to lose to them." appeared first on Mais Esports.