In an announcement published on its social networks this Saturday (15), the LCS, Evil Geniuses, announced that the former Brazilian player and coach, turtle, will assume the role of Head Coach of the organization, taking the place of Peter Dun, which will now be Head of League of Legends.
"With great power comes great responsibility" Uncle Ben.

I am so thankful for @EvilGeniuses trusting me a new position for this year. I will keep working hard to honor EG and this next step of my career!

Evil bless us against LS Church #LIVEEVIL https://t.co/dw2LAI0FXX

— Turtle (@TurtleGabriel) January 15, 2022
In a statement, EG stated that Peter Dun will not only be able to focus on the organization's core team, but will also be able to "better bring his vision and approaches to all players and staff members of the sport."
In the promotion of Turtle to Head Coach, the club states that "just as we are focused on player development, it is equally important that we provide opportunities for committee members to grow in the same way."
Peter Dun, who has a winning record with the Brazilian INTZ, winning three titles CBOL, lavished praise on Turtle, highlighting his leadership profile, approach to the game, and work ethic.
He is consistently first in the Office and is always the last to leave. In addition to his contribution to the LCS team, he has a lot of respect from the coaching staff of players at all levels of the organization. I am confident that Turtle has all the qualities and experience needed to do an excellent job coaching our team at LCS 2022.
On his Twitter profile, Turtle celebrated the new position. "With big powers come big responsabilities. I am very grateful to EG for entrusting me with a new position this year. I will continue to work hard to honor the organization and this next step in my career."
Turtle making history
Turtle's move to the role of Head Coach is historic, as it is the first time that a Brazilian coach assumes such a role in a Major Region team and playing in the Major League. Even in North America, Yaltz is another Brazilian coach who has already taken over a team as Head Coach, but from the Academy of Team Liquid, between 2019 and 2020.
Another Brazilian coach who has already achieved international success is will, CBLOL champion for Flamengo, currently the coach is two-time champion of ALL, through the infinity.
Turtle came to work as a coach in Brazil, shortly after ending his career at CNB. In addition to that, he also worked at Vivo Key, before going to the LCS.
Repercussion in the community
Several personalities from the Brazilian League of Legends community reflected the promotion of Turtle to Head Coach, such as the streamer, Bahia, the current coach of FURY, Conductor, between others.
Simply LoL's first BR Head Coach in Major Leagues! I'm rooting even more for this guy's success! And I will watch even more LCS

Go Tirblez!! https://t.co/4lFtExYkEh

— Lucas Pierre (@MaestroPierre) January 15, 2022
Nobody's talking about it here but it's just Brazil's greatest achievement on the international stage, Turtle Head Coach of EG at LCS

The guy is mad but the joke can't die, PEGA SEJUANE TUUURTLEE!! https://t.co/A086QSiKfg

— Baiano (@baianolol1) January 15, 2022
EG made its debut this season in the LCS this Saturday (15th), beating Team Liquid. You can check out the full coverage of the LCS Lock-In here at Mais Esports.
See also: Vitality's Super Team debut with loss to MAD Lions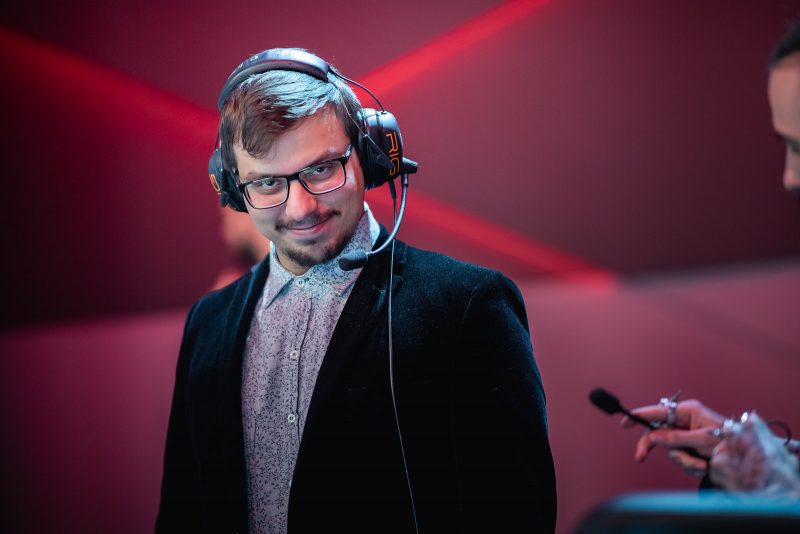 The post LCS 2022: Turtle takes over as Head Coach at Evil Geniuses appeared first on Mais Esports.