THE Cloud9 confirmed the rumors and announced its two new pieces for the second split of LCS 2022. Jensen, old acquaintance of the crowd and one of the greatest players in the region, will be the mid laner; Zven, who played as the team's ADC for the past year, will be the support.
Watch Jensen's announcement video:
Jensen joined Cloud9 in January 2015 and remained there as a mid laner until the end of 2018. Despite having spent so much time with the organization, he never won a title in this stint. After Cloud9, he joined Team Liquid and won both 2019 splits, as well as reaching that year's MSI final.
At the end of 2021, Team Liquid released the mid laner to sign Bjergsen, who was returning from a brief retirement. Jensen did not play for any team in the first split of 2022.
With the signing of Jensen, Fudge, who until then was the midfielder of the team, will return to the top lane. Zven, who served as Cloud9's marksman in 2020 and 2021, changed his position and will now support the organization.
With that, Cloud9's line-up for the second split of LCS 2022 is as follows:
Fudge – Top
Blaber – Jungler
Jensen – Mid
Berserker – ADC
Zven – Support
See also: RED group arrives with a triple tie for the decisive day of MSI 2022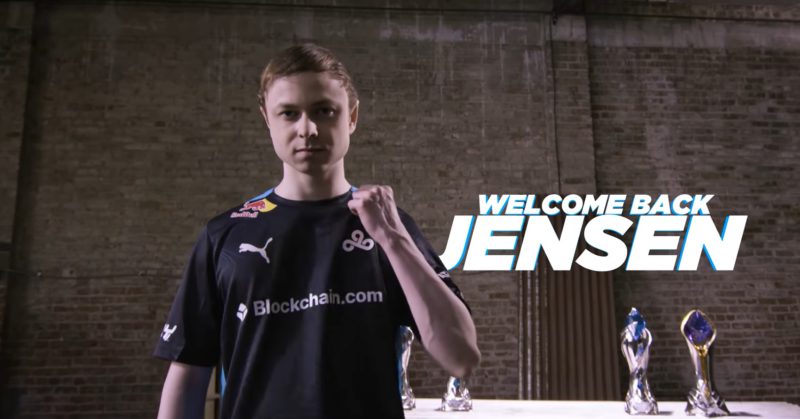 The post LCS 2022: Cloud9 confirms Jensen's return to mid and Zven support appeared first on Mais Esports.