2021 was the year of great achievements in Fortnite Here in Brazil. And we're not just talking about partnerships that were talked about, like the arrival of Neymar in the game, but the competitive part, which had one of its best years here.
With FNCS, Fortnite revealed names such as OPai, gsx and Phzin – three-time champions of the tournament -, but also opened space for organizations such as Team Liquid, LOUD and Hero Base to invest more and more in the scenario, making the game competitive in Brazil in a place to look out for next year.
the LOUD effect
LOUD was one of the pioneers at Fortnite in Brazil when they created a division of the organization focused on the game. His first investment was the hiring of pro players Leleo and Lasers, in June 2020.
Finding people who love what they do and supporting them by taking them to the next level has always been our mission.

With great joy, we announce today @loud_leleo and @ImLasers_, two names that already stand out in the Fortnite scene and will now carry our colors into a new universe. (+) pic.twitter.com/MMEpYVfzoa

— #goLOUD (@LOUDgg) June 14, 2020
Both were already highlighted in the competitive scenario for having participated in the Fortnite World Cup, in 2019, and for having represented the Quasar (Leleo) and Team Singularity (Lasers) teams.
Then, earlier this year, they announced the debut of LOUD's exclusive Fortnite Mansion, where pro players lived and produced content.
At that time, CaioX came to the organization as an influencer. Then, in June, it was Castrin's turn to join the team and, in September, Táspio.
Although all 2021 signings were focused on streamers and content producers, Leleo and Lasers continued as professional players representing LOUD in the competitive world. The structure offered to players made them become a reference, appearing frequently in the FNCS finals and among the best players in other tournaments.
With the investment in Fortnite, LOUD became the first Brazilian org to have an exclusive mansion for the game, mixing pro players and influencers, and paving the way for other organizations to also start betting on the scenario.
Hero Base's debut on Fortnite
After the success of LOUD's Fortnite project, Hero Base was born. Founded by youtuber and influencer Flakes Power, HB is the first Brazilian organization 100% focused on Fortnite.
In May of this year, Flakes announced the project, which has a mansion in Joinville and investments by Banco Itaú. Right away, Butter and Toniket were announced as influencers, while Nicks, a professional player, arrived to represent the org in the competitive scenario.
Nicks is one of the great names among Brazilian pro players. At just 15 years old, he has been in the top 3 of the FNCS 3 times and has earned more than US$215,000 in tournaments.
With an eye on making room for the new talents of Fortnite, Hero Base continued to look for the best names in the scene to represent the org. So it came as no surprise when they became the new home of OPai, who as we mentioned earlier, was a three-time FNCS champion in 2021.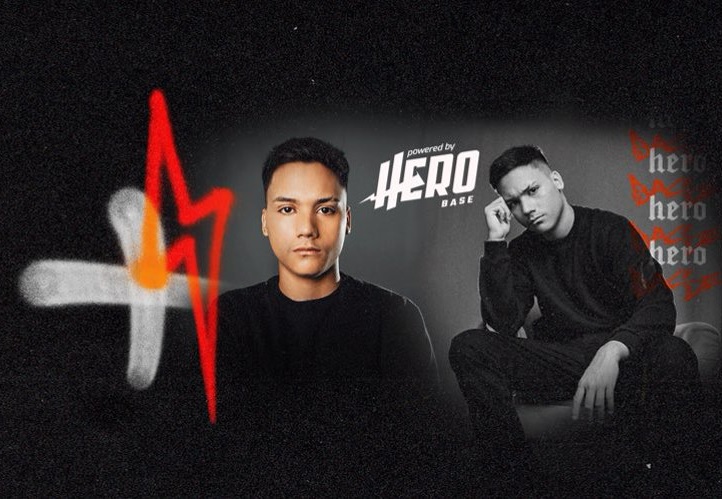 With the arrival of the most outstanding Brazilian Fortnite player of 2021, Hero Base has consolidated itself once and for all as an organization that has come to win. And the investments did not stop there: Dengoso and Master (first winner of the championship for trios promoted by Epic Games, in 2019) also went to HB, as an influencer and pro player, respectively, thus forming an extremely strong team under the command of Flakes Power.
Team Liquid Tradition, Now On Fortnite
As one of the main names in eSports in the world, Team Liquid has its own investments here in Brazil. So it came as no surprise when they announced pro player Pulga as the organization's first Brazilian Fortnite player.
Welcome the new Cavalry Fortnite player: @thaleshcg

Say welcome to Team Liquid's new Fortnite player: @thaleshcg #I am LIQUID #LETSGOLIQUID pic.twitter.com/esJIrMcCtP

— Team Liquid BR (@TeamLiquidBR) February 17, 2021
One of the main names in the game here, Pulga was FNCS champion during the 2nd season of Chapter 2 and continued to represent Cavalry throughout the following seasons.
In October, Liquid expanded its presence at competitive Fortnite when it announced the arrival of Suetam and Felipersa on the team. 16-year-old Suetam has already won 10 titles. Felipersa, meanwhile, has 8 championship wins, including the Bugha Cup.
What to Expect in 2022?
With three of the largest Brazilian eSports organizations investing heavily in Fortnite, we are seeing more and more prominent professional players gaining recognition and coming to represent these orgs.
Here in Brazil, Fortnite players are still going through a period of professionalization: many change gamertags frequently, do not use their own photos or provide contact information on their social networks. This is mainly due to the fact that many players are new – the minimum age to participate in Fortnite tournaments is 13 years old.
But seeing the potential of the game, LOUD, Hero Base and Team Liquid are pioneering in identifying, training and professionalizing players more and more. The main names in the competitive scene have already won their places, but there are still hundreds of talents waiting to be discovered.
In 2022, the 3 orgs are expected to continue to expand their investments in Fortnite, whether with pro players or content creators. Who knows, in the near future, we will not see the formation of teams of players from the same organizations in the FNCS? So far, we haven't seen any players competing with teammates on the same team.
See also: Competitive changes in 2022 include FNCS in pairs
The Fortnite Competitive post shines in Brazil with Team Liquid, LOUD and Hero Base appeared first on Mais Esports.