THE Sharks announced this Tuesday (4) the hiring of the Portuguese KILLDREAM to compose the VALORANT lineup. The player played for SAW in 2021. In addition to KILLDREAM's arrival, the Sharks also made official gaabxx's stay in the squad.
This will not be the first time that the new Sharks reinforcement comes to Brazil. KILLDREAM worked for Vivo Keyd at CS:GO for 4 months between 2019 and 2020 – the year in which he announced the retirement of Valve's FPS. In early 2021, the Portuguese began to compete in VALORANT. His last team was SAW, a team he defended for nearly a year.
KILLDREAM will have gaabxx on his side in the Sharks lineup. The organization also announced the player's stay for the next season. The duelist has defended the Sharks since March and played at Masters Reykjavik with the team.
The second reinforcement for the new season is the arrival of the Portuguese, @killdreamst_.

The controller arrives in Brazil after a season in Europe with SAW () and wants to make history in the Brazilian scenario of VALORANT!#SharksVALORANT #SharkAttack pic.twitter.com/9Qwq22FHKW

— YNG Sharks (@sharksesportsgg) January 4, 2022
Another remnant in the Sharks lineup so far is prozin, who has defended the team last year. The organization also hired frz, formerly of Team Vikings, in late December.
Because of the results in 2021, Sharks are classified directly into this year's Challengers 1. The Sharks are alongside Vikings, Liberty, Gamelanders, FURIA and Keyd in the championship, as they wait for the 4 teams classified via Open Qualify.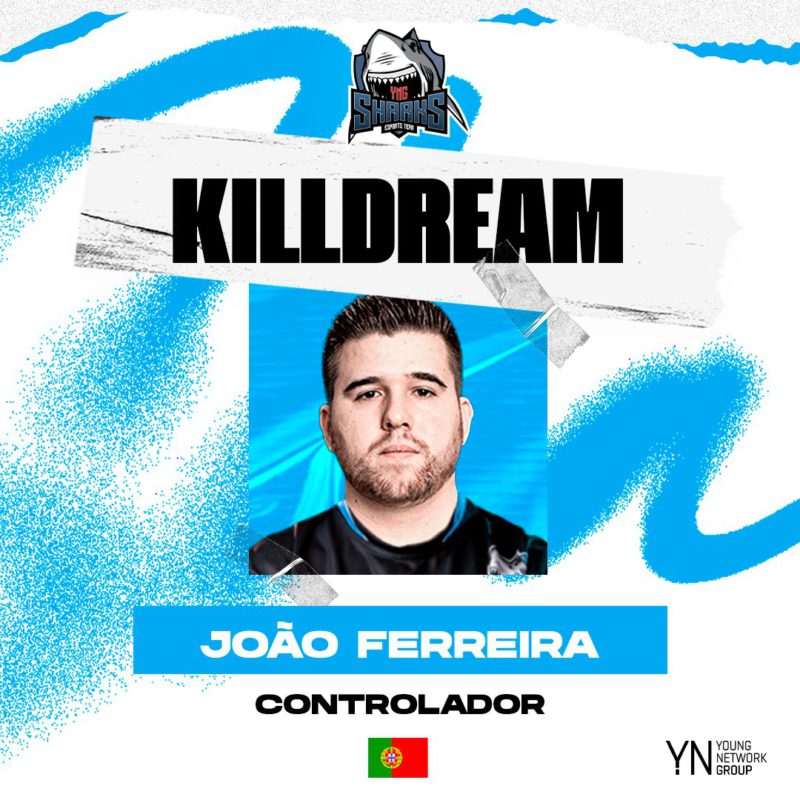 The post VALORANT: Sharks announces the arrival of KILLDREAM appeared first on More Esports.