Unsurprisingly, FalleN, fer and fnx are big, experienced names in CS:GO. With years of career, the players return to dispute a Major together six years after the last participation. With that in mind, Imperial has the highest average age team in the PGL Major Antwerp 2022 at 28.3 years old.
The fact is due to the ages of the aforementioned players. The oldest is fnx with 32 years old, followed by fer and FalleN, both with 30 years old. The average just isn't higher because of boltz and VINI. While the former is 25 years old, the former FURIA player is the youngest on the team at 22.
On Twitter, the official profile of Imperial and also fer played with the statistic: "Old and dangerous".
old and dangerous

— Fernando Alvarenga (@fer) May 5, 2022
ELDERLY AND DANGEROUS pic.twitter.com/dGLZIQsqtK

— Imperial Sportsbet.io (@imperialesports) May 5, 2022
Other Brazilian teams present in the competition, MIBR has an average age of 24.9 years, and FURIA, the favorite to reach the furthest among Brazilians, is the youngest team in Brazil at 23.4 years.
See the full ranking:
Imperial – 28.3
Team Liquid – 25.8
Astralis – 25.3
FaZe Clan – 25.2
MIBR – 25.9
ENCE – 24.8
Renegades – 24.8
G2 – 24.7
Vitality – 24.7
Bad News Eagles – 24.6
BIG – 24.2
FURIA – 23.4
Heroic – 23.2
Eternal Fire – 23.2
Ninjas in Pajamas – 22.8
Copenhagen Falmes – 22.8
Nature Vincere – 22.7
Outsiders – 22.7
Cloud9 – 22.3
9z – 22.1
forZe – 21.9
IHC – 21.8
Complexity – 21.7
Team Spirit – 20.7
The PGL Major Antwerp 2022 takes place between May 9th and 22nd in Belgium. There are 24 teams battling for the title of world champion in Counter-Strike: Global Offensive, in addition to a slice of the total prize pool of 1 million dollars. You can follow the complete coverage of the championship by clicking here.
See also: PGL Major Antwerp will be the first worlds without the presence of dev1ce and olofmeister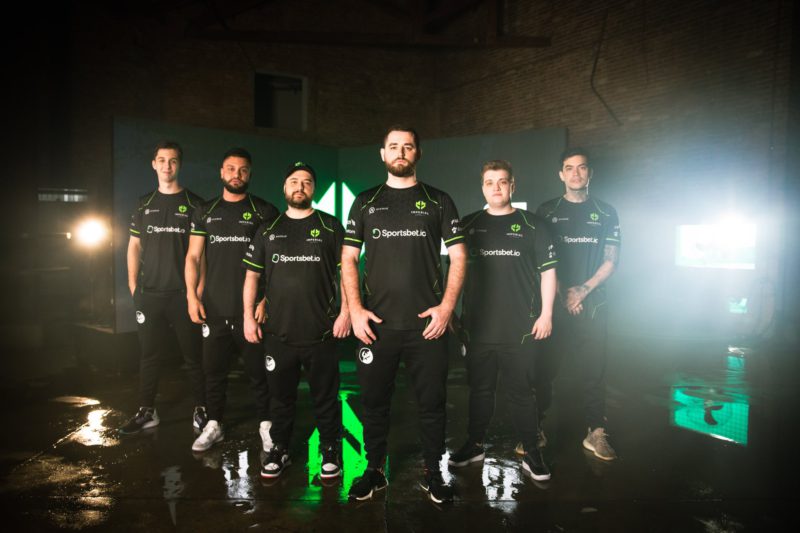 The post PGL Major Antwerp: Imperial is the oldest team in the tournament appeared first on Mais Esports.